TJ's Black Friday Sales
This Friday, November 29th TJ's will be running some unbelievable sales!!!
Click here to read »
Happy Thanksgiving, and our Pro Tour Qualifier at the DCU on Saturday
12/10/2013
In the grim dark world of Warhammer Fantasy players do battle witha variety of armies ranging from Ogres to Daemons to Dark Elves. Open play goes from 12 PM to 6 PM. Players must provide their own armies.more...
12/11/2013
Wednesday Night Booster Draft at TJ Collectibles
In a booster draft, several players (usually eight) are seated around a table and each player is given three booster packs. Each player opens a pack, selects a card from it and passes the remaining cards to his or her left. Each player then selects one ...more...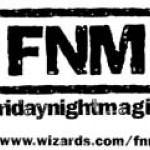 12/13/2013
Friday Night Magic : FREE Standard with optional buy in ,
Hello everyone! Friday Night Magic gets even better at TJ's! The FREE FNM will continue as is with the optional buy in for $5.00. We are changing the start time of the standard FNM to 7:30 pm. Our FREE FNM This month will also feature the following additional ...more...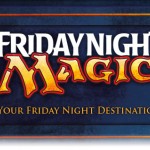 12/13/2013
Hello Everyone! Are you looking for more competition and bigger prizes? If the answer is yes this event is for you. Only $10.00 with 2 booster boxes of the latest Magic the Gathering set on the line. Swiss to a top cut make this event as ...more...