Launch Weekend Goodness!!!!
Grand Prix Atlantic City Side Events Schedule is up!
03/27/2015
Draft Party for Dragons Of Tarkir Release Weekend FREE DRAFTS!!!
Launch Weekend FREE DRAFTS! If you participated in our Pre-Release Events the previous weekend, you earned a FREE DRAFT for each one! If not, you can always enter the draft for $10. The format for the draft will be DTK, DTK, FRF. Friday, March 27th: ...more...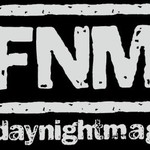 03/27/2015
FREE Standard and $10 Modern FNM (optional add-on for standard)
Are you looking for a way to play Magic while meeting new friends and winning cool foil prize cards? Then Friday Night Magic is exactly what you're looking for! Try it out and discover why Friday night is the best night of the week! Whether you play in ...more...
03/27/2015
Side Event Schedule for Atlantic City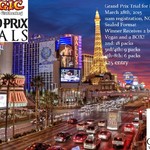 03/28/2015
GRAND PRIX TRIAL LAS VEGAS! (event capped at 104 players)
Grand Prix Trial for Las Vegas!March 28th, 2015 11am registration, NOON startSealed FormatWinner Receives 2 byes to GP Las Vegas and a BOX!2nd: 18 packs3rd/4th: 9 packs5th-8th: 6 packs$25 entrymore...