Pokemon PreRelease Weekends! Oct 25: The Game Castle, Science and Hobbies. Oct 26th: TJ Collectibles!
Another night of Magical Goodness!
10/21/2014
Tuesday night Draft! This draft is a bit more competitive than our Wednesday night $10 draft, and the prizes are bigger! 1st place: 12 booster packs 2nd: 8 booster packs 3rd/4th: 2 booster packs. These prizes are based on 8-person ...more...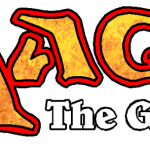 10/22/2014
Who likes FREE drafts? Come down to TJs every Wednesday Night for our NEW Draft setup! $10 ENTRY!!!! For every 8 player pod, First and Second place get FREE ENTRY into a future draft of their choice!more...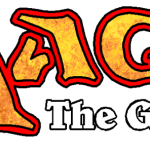 10/24/2014
Hello Everyone! Are you looking for more competition and bigger prizes? If the answer is yes this event is for you. Only $10.00 with 2 booster boxes of the latest Magic the Gathering set on the line. Swiss to a top cut make this event as ...more...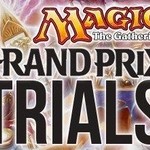 10/25/2014
Grand Prix Trial for GP Milan!
Grand Prix Trial for GP Milan! $20 entry Modern Format CompREL swiss pairings with a cut to Top 8 Prizes: 1st: 2 byes to GP Milan, 3 booster boxes 2nd: 1 1/2 booster boxes 3rd/4th: booster box 5th-8th: 1/2 booster box 9th-16th: 3 booster ...more...