New England Pokemon City Champs Schedule Announced
MAGIC WEEKEND IN BOXBOROUGH MA THIS WEEKEND!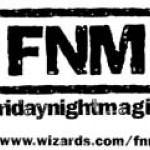 11/21/2014
Friday Night Magic : FREE Standard with optional buy in ,
Hello everyone! Friday Night Magic gets even better at TJ's! The FREE FNM will continue as is with the optional buy in for $5.00. We are changing the start time of the standard FNM to 7:30 pm. Our FREE FNM This month will also feature the following additional ...more...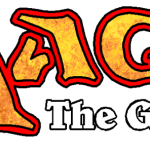 11/21/2014
Hello Everyone! Are you looking for more competition and bigger prizes? If the answer is yes this event is for you. Only $10.00 with 2 booster boxes of the latest Magic the Gathering set on the line. Swiss to a top cut make this event as ...more...
11/22/2014
Magic Weekend Featuring the Pro Tour Fate Reforged Qualifier
Pro Tour Qualifier Fate Reforged at Tj Collectibles Magic Weekend! $40 entry CompREL Format: Sealed 9:00am registration 10:00am start 1st place: Invitation to the Pro Tour w/ flight, $250 CASH, PTQ Top 8 playmat 2nd place: $500 ...more...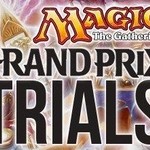 11/22/2014
GPT Baltimore at Magic Weekend Boxborough!
Grand Prix Trial for GP Baltimore! Format: Sealed $25 entry CompREL Swiss rounds based on attendance, with a cut to Top 8 DRAFT! Prize Payout: 1st: 2 byes at GP Baltimore, 36 booster packs 2nd: 27 booster packs 3rd/4th: 18 booster packs 5th-8th: ...more...