Grand Prix Atlantic City official schedue
Are you ready for Grand Prix Atlantic City? Doors open Friday at 11:00 am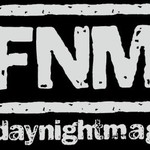 05/01/2015
FREE Standard and $10 Modern FNM (optional add-on for standard)
Are you looking for a way to play Magic while meeting new friends and winning cool foil prize cards? Then Friday Night Magic is exactly what you're looking for! Try it out and discover why Friday night is the best night of the week! Whether you play in ...more...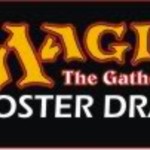 05/06/2015
Wednesday Night Draft! Tournament starts at 7pm. $12 entry Draft format will be the current distribution of packs for the season. Prizes: 1st- 6 booster packs 2nd- 3 booster packs 3rd/4th- 2 booster packs Come on down and have ...more...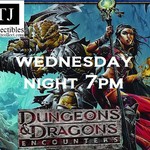 05/06/2015
Dungeons and Dragons Encounters Wednesdays!
This, and every Wednesday at 7 pm, join us for D&D Encounters! D&D Encounters is an exciting, weekly campaign that plays out one epic encounter at a time. Grab your dice, and join your Game Master, Larry, and get your D&D on at TJ ...more...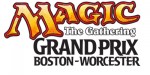 05/08/2015
** Grand Prix Atlantic City! **
Big things come in small packages and Atlantic City packs a big punch! As the East Coast's premier destination resort, Atlantic City annually attracts millions of visitors who come to town for world-class entertainment, gaming, dining, and shopping. ...more...