This Saturday at TJ Collectibles the Super Saturday Series continues! Noon start time, GPT Philly/1k!
Congradulations to Star City Games!
03/11/2014
In the grim dark world of Warhammer Fantasy players do battle witha variety of armies ranging from Ogres to Daemons to Dark Elves. Open play goes from 12 PM to 6 PM. Players must provide their own armies.more...
03/12/2014
Wednesday Night Booster Draft at TJ Collectibles
In a booster draft, several players (usually eight) are seated around a table and each player is given three booster packs. Each player opens a pack, selects a card from it and passes the remaining cards to his or her left. Each player then selects one ...more...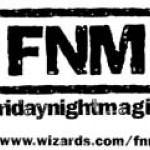 03/14/2014
Friday Night Magic : FREE Standard with optional buy in ,
Hello everyone! Friday Night Magic gets even better at TJ's! The FREE FNM will continue as is with the optional buy in for $5.00. We are changing the start time of the standard FNM to 7:30 pm. Our FREE FNM This month will also feature the following additional ...more...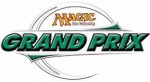 03/15/2014
Grand Prix Trial Philly: TJ Collectibles 1K
Our third GPT/TJ Collectibles 1K Registration opens at 11:30 am and closes at high noon Standard Format $25.00 to play 1st Place: $400.00 Cash, GP DC Play Mat plus byes for Grand Prix 2nd Place: $200.00 Cash, GP DC Play Mat 3rd/4th: ...more...