TJ Collectibles is closed today,Extended hours Sunday 11-8 Draftt Party options
Upcoming developments! GP Cleveland, Last Old School PTQ - first new PPTQ!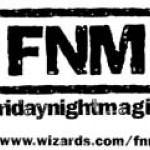 01/23/2015
Friday Night Magic : FREE Standard with optional buy in ,
Hello everyone! Friday Night Magic gets even better at TJ's! The FREE FNM will continue as is with the optional buy in for $5.00. We are changing the start time of the standard FNM to 7:30 pm. Our FREE FNM This month will also feature the following additional ...more...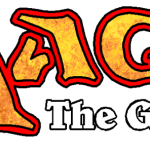 01/23/2015
Hello Everyone! Are you looking for more competition and bigger prizes? If the answer is yes this event is for you. Only $10.00 with 2 booster boxes of the latest Magic the Gathering set on the line. Swiss to a top cut make this event as ...more...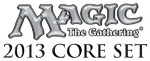 01/23/2015
PreRelease Weekend for Fate Reforged!
TJ Collectibles will be hosting it's Fate Reforged Pre-Release weekend starting at midnight on Saturday, January 17th immediately following Friday Night Magic!You'll choose a Clan and receive a Prerelease kit with four Fate Reforged booster packs, one ...more...
01/24/2015
It's the TJ Collectibles DRAFT PARTY!!! This is the time to come cash in all the FREE DRAFTS you earned from playing in our PreRelease events the week prior! Draft payout is 6-3. If you would like to pay to play, drafts are only $10. See everyone ...more...