Magic: The Gathering at TJ Collectibles
Upcoming developments! GP Cleveland, Last Old School PTQ - first new PPTQ!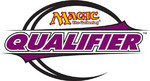 01/31/2015
Pro Tour Qualifier!Saturday, January 31st, 20159:00am registration10:00am start$30 entryCompRELFormat: Standard 1st place: Invitation to the Pro Tour w/ flight, $250 CASH, PTQ Top 8 playmat2nd place:$500 CASH, PTQ Top 8 playmat3rd/4th place:$250 ...more...
01/31/2015
PPTQ VANCOUVER 2015! Saturday, January 31st, 201 registration opens at noon, start time is 1:00 pm Format: Modern $20 entryCompRELSwiss rounds based on attendance, with a cut to Top 8.1st: Invitation to RPTQ, 36 booster packs2nd: 27 booster packs3rd/4th: ...more...
02/07/2015
StarCityGames Regional Championships: New England
8 SCG Invitational Qualifications! $5,000 in cash prizes! First 200 players receive exclusive playmats! Time: 10:00 am Format: Standard Event Fee: $35 Location: DCU Center/SMG Hosted by TJ Collectibles 50 Foster Street Worcester, MA. 01608 1st Place: ...more...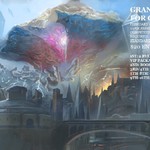 02/14/2015
Grand Prix Trial for Cleveland!
GRAND PRIX TRIAL FOR CLEVELAND!FEBRUARY 14TH, 201511AM REGISTRATION, NOON STARTCOMPETITIVE REL, DECKLISTS WILL BE REQUIRED.STANDARD FORMAT$20 ENTRY 1ST: 2 BYES TO GP CLEVELAND, FULL VIP PACKAGE AT GP CLEVELAND.2ND: BOOSTER BOX3RD/4TH: 18 BOOSTER PACKS5TH-8TH: ...more...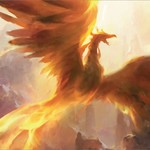 03/13/2015
Grand Prix Cleveland March 13, 14, 15 Cleveland Convention Center 300 Lakeside Avenue Cleveland, OH 44113 EVERY PLAYER IN THE GRAND PRIX MAIN EVENT will receive the Grand Prix PLaymat: FLAMEWAKE PHOENIX NOTE THERE IS NO SATURDAY REGISTRATION ...more...