Magic: The Gathering at TJ Collectibles
Game Day today registration time for first 1 is noon, second event registration ends at 4:00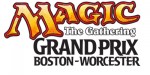 05/08/2015
** Grand Prix Atlantic City! **
Big things come in small packages and Atlantic City packs a big punch! As the East Coast's premier destination resort, Atlantic City annually attracts millions of visitors who come to town for world-class entertainment, gaming, dining, and shopping. ...more...
05/08/2015
Side Event Schedule for Atlantic City
05/17/2015
PPTQ Milwaukee 2015!Sunday, May 17th, 20152pm registration opens at 1pmFormat: Modern$20 entryCompRELSwiss rounds based on attendance, with a cut to Top 8.1st: Invitation to RPTQ, 36 booster packs2nd: 27 booster packs3rd/4th: 18 booster packs5th-8th: ...more...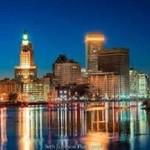 06/19/2015
The Magic Grand Prix circuit returns to Providence RI the weekend of June 19,20, 21! The Rhode Island Convention Center provides a first class facility to play in. Our side event schedule is huge featuring all formats during the weekend. You choose ...more...