Magic: The Gathering at TJ Collectibles
Commander 2014 hits the shelves today!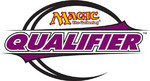 01/31/2015
Pro Tour Qualifier!Saturday, January 31st, 20159:00am registration10:00am start$30 entryCompRELFormat: Standard 1st place: Invitation to the Pro Tour w/ flight, $250 CASH, PTQ Top 8 playmat2nd place:$500 CASH, PTQ Top 8 playmat3rd/4th place:$250 ...more...
01/31/2015
PPTQ VANCOUVER 2015! Saturday, January 31st, 2015 2pm registration opens at 1pm Format: Modern $20 entryCompRELSwiss rounds based on attendance, with a cut to Top 8.1st: Invitation to RPTQ, 36 booster packs2nd: 27 booster packs3rd/4th: 18 booster ...more...
02/07/2015
StarCityGames Regional Championships!
8 SCG Invitational Qualifications! $5,000 in cash prizes! First 200 players receive exclusive playmats! Time: 10:00 am Format: Standard Event Fee: $35 Location: DCU Center/SMG Hosted by TJ Collectibles 50 Foster Street Worcester, MA. 01608 1st Place: ...more...